Submit Your Datacard
Do you own a classic Mercedes-Benz? Do you have a copy of your paper datacard? Would you like to have a digital version of it available online? Submit it to us using the form below.
We would like to expand our database to include datacards for cars built prior to 1981. If you have a paper version of a datacard for a vehicle that is not available on our website you can submit it to us and would be happy to decode it for you and add it to the website.
The paper datacard is usually located in your service manual. The design of the datacard varied throughout the years, but the general design idea remained the same. The datacard was printed on either white, yellow or red thick piece of paper. Below you can see some examples what a paper datacard looks like.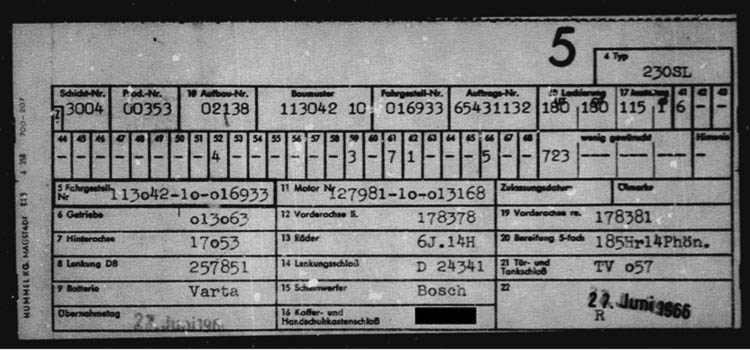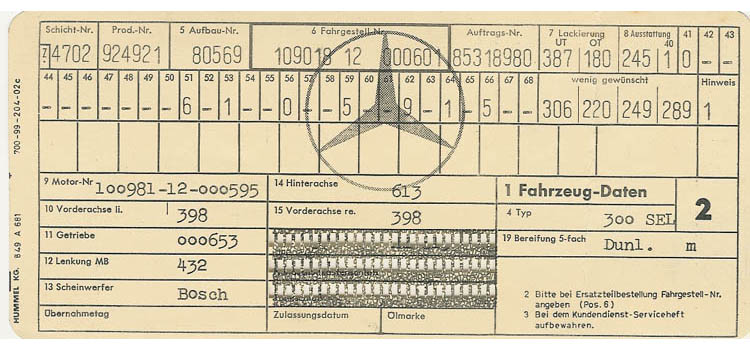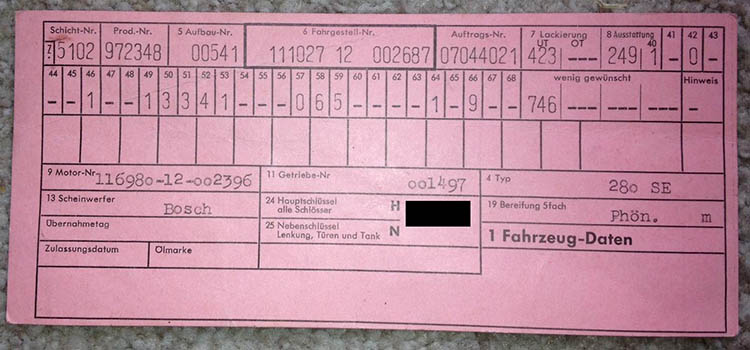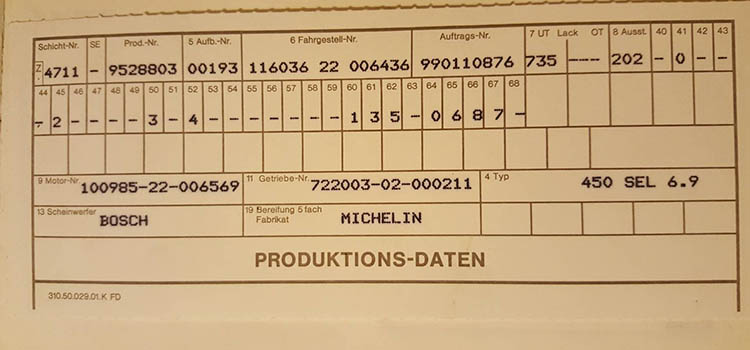 Your car came with at least two versions of the datacards. One was meant to be kept inside your vehicle and another one was supposed to be kept sefly home. The difference is that the datacard that was meant to be kept inside the car had your vehicle's key information censored out (picture 2). We prefer that you submit to us this copy. If you only have a copy that contains your vehicle's key information, please cover the information before scanning it for safety reasons. If you have no means of doing that, submit your datacard anyways, as we will never share the paper version of your datacard.